Are you confused by all the fabric names on the back of your pattern envelope? Choosing the best fabrics for sewing clothing can make a huge difference in your final product. Most patterns will list a few suitable types of fabric to make it easier for you to decide but here are a few definitions to help you on your way.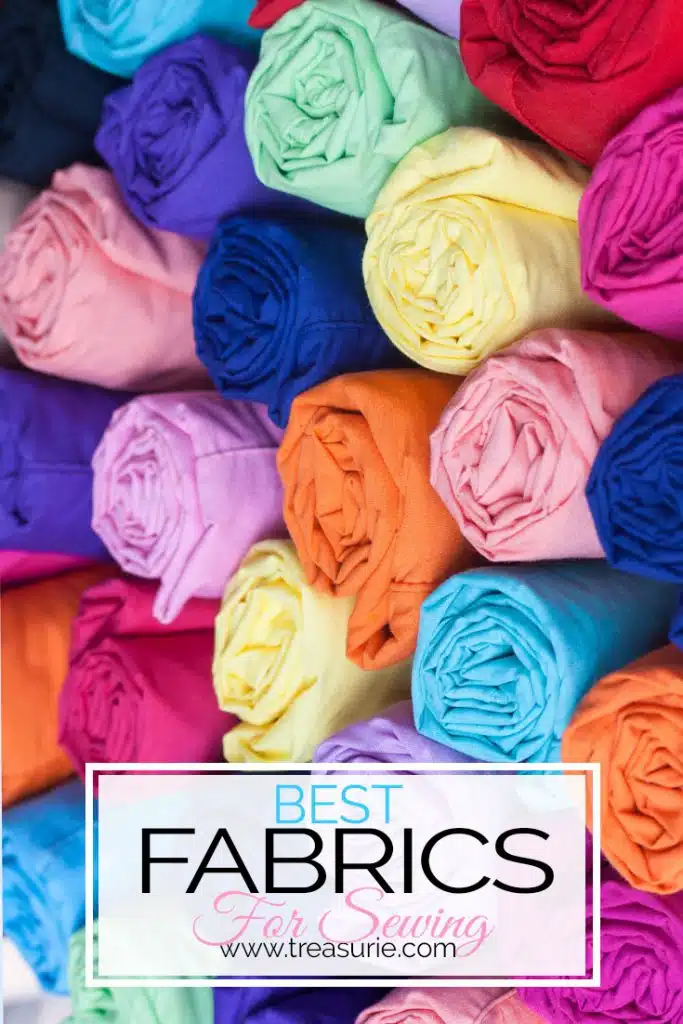 TYPES OF FABRIC USED FOR CLOTHING
Cotton Voile – Voile is lightweight cotton that is slightly sheer. It generally drapes well and is soft and cool to wear. The Kaftan dress and top sewing pattern is perfect for Voile.
Calico – Calico is a plain woven fabric generally in a neutral off-white color.  It is usually cheap and is often used for testing patterns. Calico is widely used for doll making such as the Milly doll sewing pattern.
Chambray – Chambray looks like a light colored denim and is generally a little stiff. It makes nice shirts and skirts where you require a little body. I used chambray for this Paisley Skirt.
Corduroy – Corduroy has a pile with cords running down the fabric. These cords can be different thicknesses giving different looks and thicknesses of fabric. It usually has a good body to it and makes nice skirts and dresses where the silhouette is simple with not much gathering. I used a fine corduroy for the Lucy Dress. It is also great for clutch sewing patterns.
Denim – Denim is generally heavier in weight and has very little drape. It is great for simple skirts with no gathering and is often used for jeans of course.
Flannelette – Flannelette has a warm feel due to its fluffy surface. It is often used in pants and sleepwear. If you are making children's clothing, make sure you get one which is non-flammable.
Knits – Knit is a general term used for stretchy fabrics. Fibers such as cotton or polyester are often blended with Lycra to give extra stretch. There are numerous different types of knits with different thicknesses and stretch factors.
Silk – Silk comes in many types and is made by weaving strands produced by the silkworm. It usually has a lovely drape but can be a little harder for beginners to sew.
Wool – Wool and wool blend fabrics make lovely Winter clothing items particularly jackets, dresses and skirts. Choose something that is not too thick for your machine to handle.
Quilting Cottons – There are so many beautiful quilting cottons on the market today. They are great for using in children's clothing patterns. Make sure you get light to medium weight ones. They are a little stiffer than regular cottons so choose a suitable pattern where you do not need drape.
Rayon – Rayon is one of my favorite fabrics for women's clothing as it is lightweight and drapes beautifully making it flattering on all shapes and sizes.
Your local fabric shop will have many more for you to choose from. Do you have a favorite fabric you use for clothing? Please share below.
Read more about sewing different fabrics